Industrial Heritage in Hong Kong's Public Housing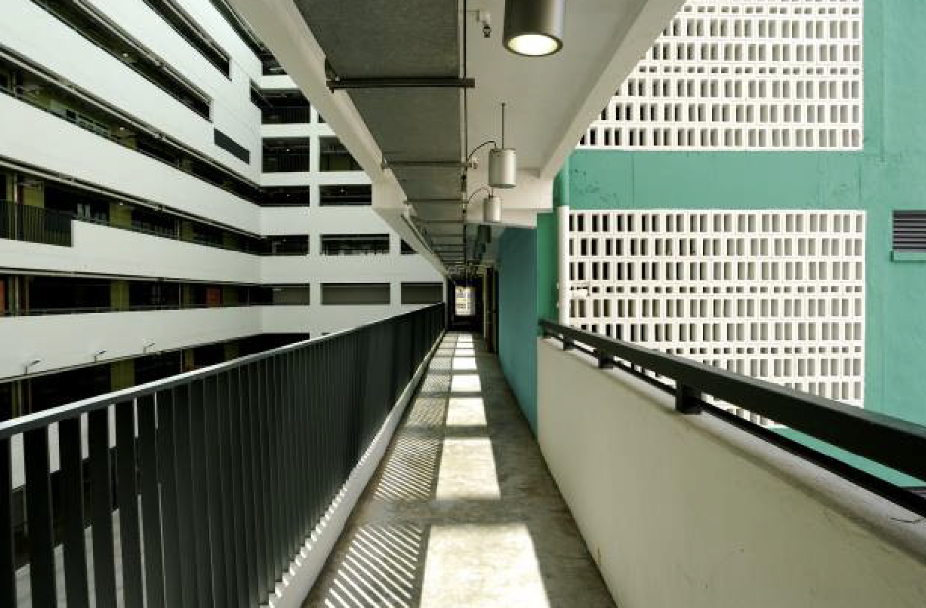 Event Location:
Speaker: Dr Rosman C.C. WAI CPD Points: 1.5 CPD credit hours
CPD Event:
Industrial Heritage in Hong Kong's Public Housing
Date:
30 May 2022 (Monday)
Time:
7:00 pm – 8:30 pm
Speaker:
Dr Rosman C.C. WAI

B.A. (A.S.) (HKU), B.Arch (HKU), MSc (Conservation) (Distinction) (HKU), PhD (HKU)

FHKIA, Registered Architect, Authorised Person (Architect), APEC Architect, HKICON

Venue:
By online media – ZOOM
CPD Points:
1.5 CPD credit hours
Language:
English supported by Cantonese
Fee:
Free admission

Limited to 300 Participants

Supported by:
The American Institute of Architects Hong Kong Chapter
Remarks:

The CPD will be conducted online via ZOOM. Successful registrants will be notified separately via email with the web link and password in due course to the online event. For Mobile phones, iPads & Android, install the ZOOM Cloud Meetings app from App Store or Play Store.
For PC and Mac, download and install the ZOOM Client for Meetings.
Please input your full name when joining the Zoom call for ease in taking attendance.
As a respect to the speakers, we encourage participants to turn on your cameras, especially during the Q&A session.
Zoom CPDs may be recorded.
About the CPD Talk
Few people would have noticed that there are examples of industrial heritage in the inventory of the Hong Kong public housing programme. The earliest purpose-built industrial premises appeared in 1957, just a few years from the rollout of the ground-breaking public housing programme in Hong Kong. The emergence of industrial premises and their development reflected the societal needs and evolution of the Hong Kong's economy. They are inseparable from the housing programme. The talk will demystify the rise and demise of industrial premises in the public housing programme as well as the adaptive reuse of some of them.   
About the Speaker
Dr Rosman C.C. WAI
Rosman Wai is a practising architect with expert knowledge of public housing in Hong Kong.  She is an Adjunct Associate Professor at the Department of Real Estate and Construction, Faculty of Architecture, The University of Hong Kong.  She is the Chair of the Canberra Accord on Architectural Education (2021-23), an international organisation for determining substantial equivalency between accreditation systems in architectural education of multinational signatories. She was the Vice President of the Hong Kong Institute of Architects (2015-16), and a Founding Council Member of the Hong Kong Institute of Architectural Conservationists (2010-2014). She served on the Architects Registration Board as Chairman of the Education and Accreditation Committee (2014-2020); Chair / Vice-chair of the Board of Educational Affairs, HKIA (2012-present); Director of Hong Kong Architecture Centre (2015-19); and Vice-Chair, Asia-Pacific Economic Cooperation (APEC) Architect Monitoring Committee Project, Hong Kong (2014-2021). 
She has published many articles on public housing and architectural practice and has been interviewed on the subject by various newspapers, television and radio stations as well as given talks and lectures at many local and international conferences and universities. Her recent book, Design DNA of Mark I – Hong Kong's Public Housing Prototype has won several awards, including the DAM (Deutsches Architekturmusem) Book Award as one of the 10 Best Architectural Books of 2020, the Hong Kong Publishing Biennial Awards 2021 (Art and Design) and the Taipei International Design Award 2021 (Distinction).