Nizamuddin Urban Renewal Initiative: Aga Khan Trust for Culture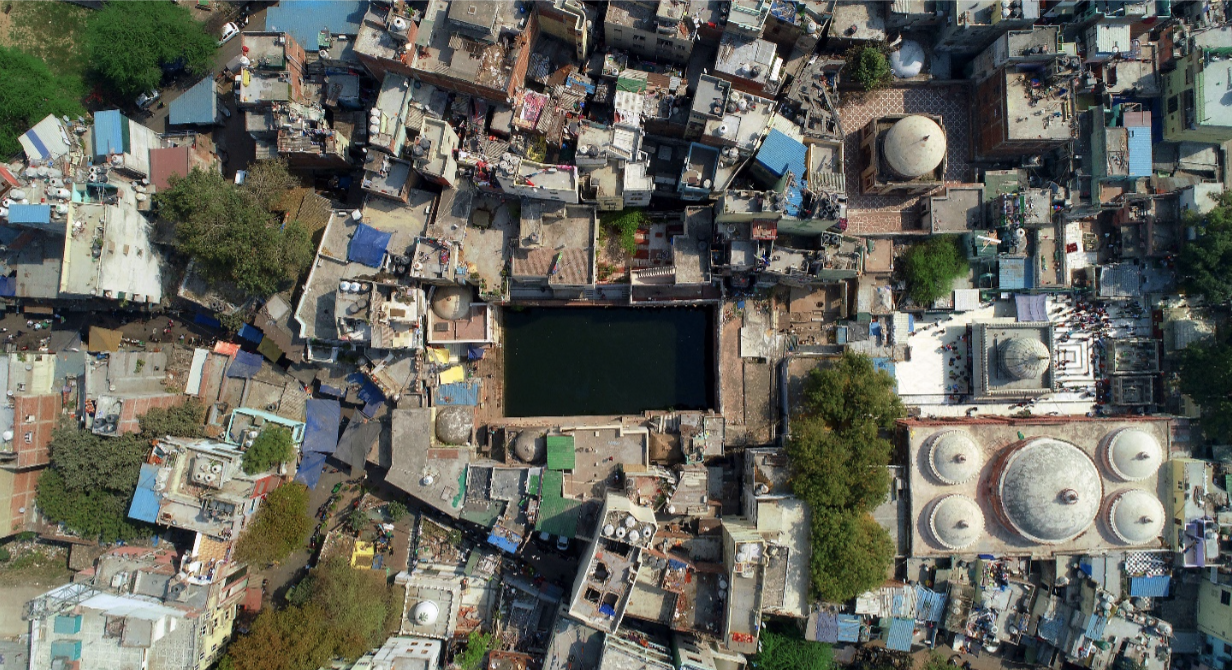 Event Location:
Speakers: Mr. Ratish Nanda and Dr. Sharif Shams Imon CPD Points: 1.5 CPD credit hours
CPD Event:
Nizamuddin Urban Renewal Initiative: Aga Khan Trust for Culture
Date:
24 February 2022 (Thursday)
Time:
7:00 pm – 8:30 pm
Speakers:

Mr. Ratish Nanda

(Conservation Architect, Aga Khan Trust for Culture)

In conversation with:

Dr. Sharif Shams Imon

Venue:
By online media – ZOOM
CPD Points:
1.5 CPD credit hours
Language:
English
Fee:
Free admission

Limited to 300 Participants

Supported by:
The American Institute of Architects Hong Kong Chapter
Remarks:

The CPD will be conducted online via ZOOM. Successful registrants will be notified separately via email with the web link and password in due course to the online event. For Mobile phones, iPads & Android, install the ZOOM Cloud Meetings app from App Store or Play Store.
For PC and Mac, download and install the ZOOM Client for Meetings.
Please input your full name when joining the Zoom call for ease in taking attendance.
As a respect to the speakers, we encourage participants to turn on your cameras, especially during the Q&A session.
Zoom CPDs may be recorded.
About the CPD Talk
Aga Khan Trust for Culture (AKTC) in partnership with the Archaeological Survey of India and the South Delhi Municipal Corporation, has undertaken a major urban conservation and development programme in the Humayun's Tomb – Nizamuddin area of Delhi. This inter-disciplinary project has had multiple objectives – met through a non-profit, People-Public Private Partnership.
In Nizamuddin, conservation of national monuments has been coupled with providing health, education, and sanitation infrastructure as well as providing the community with training to seek economic opportunities. Simultaneous focus on the intangible heritage of music, food, rituals, and crafts.
Cover Photo: Aerial view of the Nizamuddin settlement around the Dargah and baoli of Hazrat Nizamuddin. (Source: AKTC.)
About the Speakers
Mr. Ratish Nanda
Mr. Ratish Nanda, a conservation architect, is the India CEO for the Aga Khan Trust for Culture. He heads the multi-disciplinary AKTC teams, presently undertaking the two major urban conservation projects in India: the Nizamuddin Urban Renewal Initiative in Delhi and the Qutb Shahi Heritage Park Conservation in Hyderabad. For AKTC, he was earlier responsible for the Baghe Babur restoration (2002-2006) in Kabul, Afghanistan and the garden restoration of Humayun's Tomb (1999-2003).
Dr. Sharif Shams Imon
Dr. Sharif Shams Imon teaches cultural heritage management at the Macao Institute for Tourism Studies (IFTM), where he is the Academic Coordinator for the Cultural and Heritage Management programme. Dr. Imon was trained in architecture and urban planning and has an MBA in Finance and a PhD in Urban Conservation. He is President of the International Council on Monuments and Sites (ICOMOS) Bangladesh and a fellow of the Institute of Architects Bangladesh (IAB), the Bangladesh Institute of Planners (BIP), the Macao Urban Planning Institute (MUPI), and DOCOMOMO.