Historical background for current building legislation in Hong Kong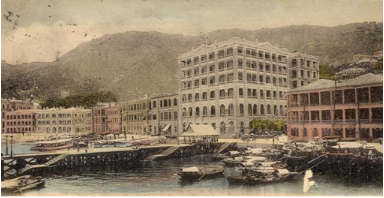 Event Location:
Speaker: Mr Robin Howes CPD Points: 1 CPD credit hours
Supporting organisation: HKIS Building Surveying Division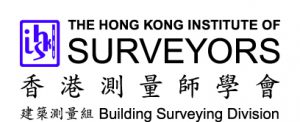 CPD Event:
Historical background for current building legislation in Hong Kong
Date
2 December 2020 (Wednesday)
Time:
7:00pm to 8:00pm
Speaker:
Mr Robin Howes FRICS, FHKIS, AP/S, RPS/B, HKICON

Managing Director of KCL, FiSEC Ltd.

Venue:
By online media – ZOOM
CPD Points:
1 CPD credit hours
Language:
English
Fee:
HK$50 for HKICON Members and non-HKICON Members

Limited to 100 Participates

Free admission for current ACP students

Remarks:

The event will be conducted online via ZOOM. Successful registrants will be notified separately via email with the web link and password in due course to the online event.
For Mobile phones, iPads & Android, install the ZOOM Cloud Meetings app from App Store or Play Store.
For PC and Mac, download and install the Zoom Client for Meetings.
About the CPD Talk
To understand our historic buildings, we often do research on its historic background, original uses, past events etc. Do you understand the legislation and control that were in forced when the building was built? It may give you some clue on its original design and settings.
In this CPD, Robin will give us some historical background to the building legislation in Hong Kong, review the legislation from mid-19th to mid-20th Century and see how these legislations impact the building design in Hong Kong.
About the Speaker
Mr Robin Howes
Robin is a senior Building Surveyor who started his professional working life in the Greater London Council in 1966, spending time in Building's Regulations Division and District Surveyors Offices.
Arriving in HK in 1975 he spent 22 years in the Building Ordinance Office, starting with Public Works Dept. and ending in Buildings Dept., including long secondments in Lands Dept. for the Kowloon Walled City demolition and Home Affairs Dept., setting up the Office of the Licensing Authority.
On leaving the Gov. in 1996 he spent 2 years building his own house up in the mountains of Cyprus before establishing the local office of Fire Safety Engineering Consultants in 1998. In 2000 he took over Kenward Consultancy Ltd, a building surveying company, to go back to his professional roots dealing with bricks and timber buildings.
Robin joined up with a heritage architect and an engineer to undertake renovations of Tin Hau Temple in Causeway Bay and Lui Ying Lung in Sheung Shui and a major heritage project at Tsing Shan. From there he worked with various heritage companies or on his own doing condition surveys and renovations for older buildings while acting as Surveyor to the Fabric for St. John's Cathedral and consultant to the Old Dairy Farm Building.
Always enjoying site works for the last 10 years he has specialized in condition surveys, particularly of timber roofs for Western & Chinese heritage buildings and, as a contrast, licensing circuses and similar events as temporary places of public entertainment.